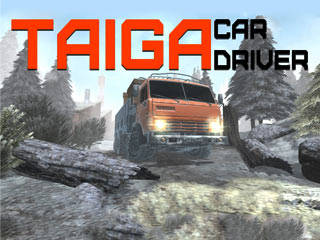 This game is Free. No time limits!
Datei Größe: 182.56Mb
Beschreibung
Taiga Car Driver 2 is a driving simulator.
This game differs from other driving simulators thanks to its unique interface and location of missions. The action of the gameplay is centered in the coldest place in Russia – Taiga. Realistic graphics of this game convey the beautiful landscapes of Taiga, but this place is very dangerous as well!
The game begins from our arrival on the airfield. Then we see our truck, which can be upgraded in the store later. It's a simple action: in the beginning, you've got $1000 in your inventory, which can be spent on upgrading your truck. Earning money is simple too: deliver goods – earn money. Play Taiga Car Driver 2 free!
Features
Spielsprache: English
The more you get paid, the harder the tasks
Don't hesitate - time is limited
3 scales to watch for: hunger, thirst and tiredness
Atmosphere of the harsh Russian winter
Legendary driving game – Free Download
Systemanforderungen
OS: Windows 7 and above
CPU: 2.0 GHz and above
RAM: 2048 MB
DirectX: 11.0 or later
Das könnte dir auch gefallen