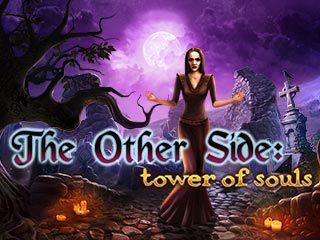 This game is Free. No time limits!
Datei Größe: 705.36Mb
Beschreibung
In The Other Side: Tower of Souls, a spine-chilling hidden object game, you'll try on the role of a fearless detective. Beatrice and Lily, two lovely sisters, have a dark secret: both of them have access to a magic tower with a portal to the Other Side. A sudden quarrel between the girls might have unpredictable consequences! Decide the family dispute before the gates to the afterworld swing open and inconceivable evil pour into our world. Play The Other Side: Tower of Souls free!
Features
Spielsprache: English
spine-chilling, unpredictable storyline
shocking ending
eerie locations
mind-bending hidden object puzzles
lots of mysterious mini-games
impressive visuals and graphics
FREE detective game
Systemanforderungen
OS: Windows 2000/XP/Vista/7/8/10
CPU: x86, 800 MHz
RAM: 2 GB
DirectX: 8.1 or later
Das könnte dir auch gefallen