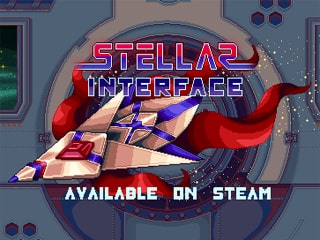 This game is Free. No time limits!
Datei Größe: 129.79Mb
Beschreibung
Stellar Interface is an arcade game with some elements of the roguelike genre. At the beginning, you get into a randomly generated galaxy, and your goal is to extract valuable artifacts. With their help, you can improve your skills and spaceships.
In uncharted galaxies, you can also engage in epic battles and fight with enemies, die and fight again! Fight like a true space warrior, ready to defeat the intergalactic lords to upgrade your skills and become better!
How many other unexplored things are there in these galaxies? How much effort are you willing to put in order to conquer them? Play Stellar Interface free!
Features
Spielsprache: English
One of the genres of the game is the roguelike, so you will never be able to predict which galaxy you will fall into! The surprise is breathtaking!
Pixel graphics
A large area for research: learn everything about this place, from the local merchants to the spaceships and the factories on which they were built
Perk synergy system; during the game you can collect more than a hundred privileges and various items!
FREE arcade game
Systemanforderungen
OS: Windows 7 and higher
CPU: Dual Core CPU 2 GHz
RAM: 2 GB
DirectX: 9.0 or later
Das könnte dir auch gefallen