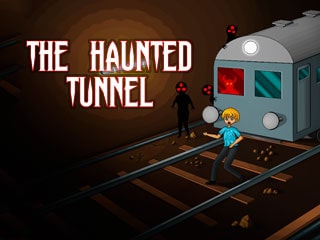 This game is Free. No time limits!
Datei Größe: 20.59Mb
Beschreibung
In The Haunted Tunnel, a survivor horror game, you take on the role of a paranormal investigator tasked with exploring the abandoned subway in Ohio.
As you navigate the tunnel, you discover clues and evidence of the paranormal activity that has taken place there.
However, as you delve deeper, you begin to experience poltergeist activity and illusions, making it increasingly difficult to distinguish reality from the supernatural… Play The Haunted Tunnel free!
Features
Spielsprache: English
Top-down gameplay
Plethora of secret rooms and locations
Mystifying atmopshere
Stylized 2D graphics
Survival adventure game – Free Download
Systemanforderungen
OS: Windows 7 and above
CPU: 2.0 GHz and above
RAM: 2048 MB
DirectX: 11.0 or later
Das könnte dir auch gefallen