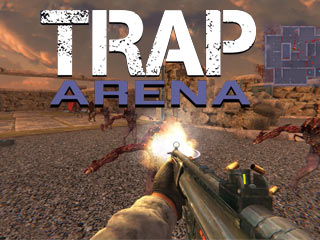 This game is Free. No time limits!
Datei Größe: 285.16Mb
Beschreibung
Trap Arena is an action, first-person shooter game for the PC and its ruthless gameplay is very breathtaking. Thanks to the active shooting, bright blood splashes and continuous zombie waves, this game looks like a combination of DOOM and Call of Duty: Zombies, nevertheless, the game is pretty individual. You're an operative, that was sent to a restricted area to complete the only one task – clear the area from zombie hostiles. You spawn in one of three locations of the game, and before the first wave, you can choose your weapon at first: pistol or automatic rifle, by the way, in this game iron sights and realistic recoil are foreseen! Play Trap Arena free!
Features
Spielsprache: English
Perks and bonuses, laying all over the arena, to take advantage of zombies in the figh
Slow-motion feature to give you more time for aiming, running away or killing even more zombies
With every wave, the number of zombies is increasing
Multiple weapons
Unusual zombie shooter – Free Download
Systemanforderungen
OS: Windows 7 and above
CPU: 2.0 GHz and above
RAM: 2048 MB
DirectX: 11.0 or later
Das könnte dir auch gefallen