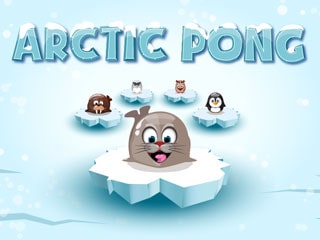 This game is Free. No time limits!
Description
Arctic pong is an arcade game where you play as a seal jumping on the trampolines and collecting gold coins to free his buddies.
Your protagonist also has to avoid meeting the agressive predators to continue his quest. If he does not dodge the attack, your game is lost.
Be sure: the more you jump and collect gold – the more predators you encounter. Play Arctic Pong Free
Features
Idioma del juego: English
Collect the coins and unblock other characters
Use only your mouse to control the seal
Play as different habitats of the Arctic
Run from the enemies and develop your reaction
FREE chilling game
System requirements
A wired or WiFi internet access