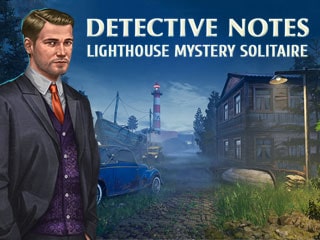 This game is Free. No time limits!
File size: 152.91Mb
Description
Lily and Mark left their home town to follow their dreams. But then they get a shocking news: their father has vanished.
They rush back home and join forces with a detective to find him. But their father's case is more complicated than they thought. Someone is trying to mislead them and confuse the clues.
They have to track down the criminal and rescue their father. But there's more to this story… Play Detective Notes: Lighthouse Mystery Solitaire free!
Features
Idioma del juego: English
Mind-boggling game plot
200 cumbersome levels
20 vivid scenes to find hidden objects
Immersive atmosphere of crime and mystery
Variety of rewards
Bunch of helpers and power-ups
Investigation game – Free Download
System requirements
OS: Windows 7 and above
CPU: 2.0 GHz and above
RAM: 2048 MB
DirectX: 11.0 or later