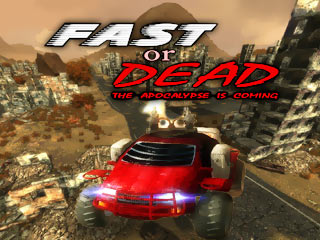 This game is Free. No time limits!
File size: 137.35Mb
Description
Fast or Dead is a brutal postapocalyptic shooting race game.
Be a free mercenary riding own monster truck across wastelands. Take the most risky orders, shoot your enemies.
Remember their trucks are also tough some. Play Fast or Dead free!
Features
Idioma del juego: English
High-quality graphics recreating the atmosphere of postapocalyptic roads and wastelands with lonely trees, bushes and wrecked buildings
Physics feels like real driving across hills and rough roads
The car is upgradable and customizable for in-game currency
Hard rock music intensifies the atmosphere of a wasteland mercenary's life
FREE shooting race game
System requirements
OS: Windows 7/8/10
CPU: x86, 800 MHz
RAM: 2 GB
DirectX: 9.0 or later