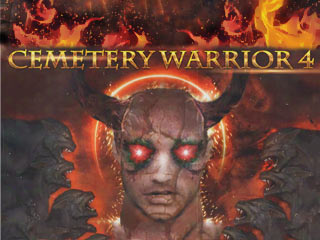 This game is Free. No time limits!
File size: 357.1Mb
Description
Cemetery Warrior 4 is first person shooter inspired by games as Doom and Painkiller.
5 years ago the Demon has been defeated by a brave monk. But in the 4th part of Cemetery Warrior you will play as this Demon!
You have spent 5 years in agony, punished by your own father. But the imprisonment is over and it is time for revenge! Play Cemetery Warrior 4 free!
Features
Idioma del juego: English
crush your enemies while listening to unstoppable heavy metal music
monster's AI is incredible – they are really smart
it is very easy to jump and navigate using David's float ability
you foes have many abilities – they can run on walls on dig tunnels underground
the highest graphics level
3 difficulty levels
FREE shooter
System requirements
OS: Windows 7 or above
CPU: Intel Core 2 Duo 3.0
RAM: 4 GB
DirectX: 11 or later