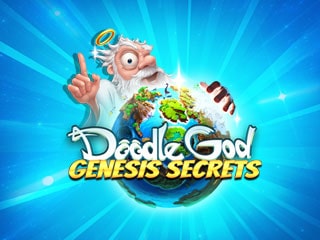 This game is Free. No time limits!
File size: 283.74Mb
Description
Doodle God: Genesis Secrets is a puzzle game to get a unique experience of a creator of everything.
You must mix and match different combinations to construct some microorganisms, the whole armies and countries.
While passing the game you will know many wise thoughts of the greatest philosophers and comedians in our history. Their ideas can be useful to your main task. Play Doodle God: Genesis Secrets free!
Features
Idioma del juego: English
A great variety of items to develop
A plenty of interesting thoughts of great people
Responsibility for each game choice
Good RPG-system
Great casual game – Free Download
System requirements
OS: Windows 7 and above
CPU: 2.0 GHz and above
RAM: 2048 MB
DirectX: 11.0 or later