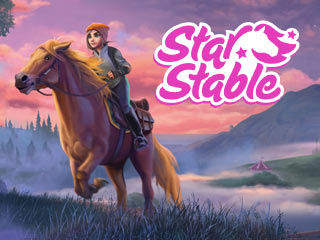 This game is Free. No time limits!
Description
Star Stable is a fantasy MMORPG where you play as a jockey. You create your own character and your own unique horse.
This is an open-world RPG where you can choose any challenge. You spend an endless summer on a magic island full of beautiful horses and their masters.
Join races, jockey clubs and add rare and beautiful horses to your stables. But beware of greedy inhabitants that want to destroy this amazing world Play Star Stable Free
Features
Idioma del juego: English
create a unique character and a horse using an advanced editor
comfortable controls
lots of quests
get a free in-game gift for free after the registration
join the impressive community
the game is constantly updated
FREE game about horses
System requirements
OS: Windows 7 and later
CPU: 2.8 GHz
RAM: 4 GB
Graphics card: GeForce 2xx Series or AMD Radeon HD 5xxx Series (Excluding Integrated Chipsets) with OpenGL 3.3
Hard disk space: 5 GB