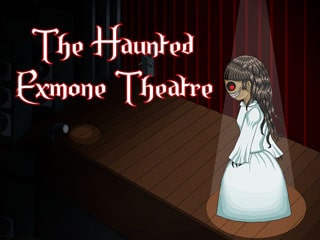 This game is Free. No time limits!
File size: 16.89Mb
Description
The Haunted Exmone Theatre is a 2D Survival Horror Game that challenges you to explore a haunted theater as you uncover the truth behind its paranormal activities.
As Omar, the seasoned paranormal investigator, you must use your wits and resourcefulness to gather clues and solve puzzles while evading supernatural threats that lurk around every corner.
With eerie visuals and spine-tingling sound effects, this game will keep you on the edge of your seat from start to finish. Play The Haunted Exmone Theatre free!
Features
Idioma del juego: English
Top-down gameplay
Gripping storyline
Eerie visuals
Stylized 2D graphics
Survival adventure game – Free Download
System requirements
OS: Windows 7 and above
CPU: 2.0 GHz and above
RAM: 2048 MB
DirectX: 11.0 or later