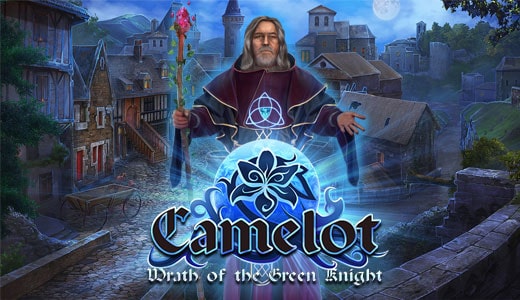 This game is Free. No time limits!
File size: 1119.47Mb
Description
Camelot: Wrath of the Green Knight is an adventure game for everyone. The most attractive couple in Arthur's kingdom – Green Knight and The Lady of the Lake. They lived peacefully until missis Lake gets lost. After all, King Arthur is suspected by Green Knight of what happened with his wife, you decide to find his lady as fast as possible and prevent war! The game consists of brainteasers, dialogues with different characters, and reaching for the kidnapper – you must ponder very well! Play Camelot: Wrath of the Green Knight free!
Features
Langue du jeu: English
Magic animations
Mini-games
Puzzles
No chances to be bored
Medieval strategy game – Free Download
System requirements
OS: Windows 7 and above
CPU: 2.0 GHz and above
RAM: 2048 MB
DirectX: 11.0 or later