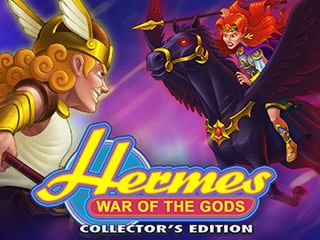 This game is Free. No time limits!
File size: 484.04Mb
Description
Amidst billowing flames and smoke during the Olympic inauguration, a fiery goddess emerges, proclaiming war on humanity.
In this epic quest, Zeus enlists the aid of the mischievous god Hermes to safeguard Greece.
Embrace the divine summons, embark on a thrilling journey, and ensure the unyielding spirit of the Olympics endures! Play Hermes: War of the Gods Collector`s Edition free!
Features
Língua do jogo: English
Diverting game plot
2 game modes: casual and advanced
20 bonus levels
32 trophies to earn
6 collectibles
Strategy guide
Bonus wallpapers and soundtrack
Olympics game – Free Download
System requirements
OS: Windows 7 and above
CPU: 2.0 GHz and above
RAM: 2048 MB
DirectX: 11.0 or later