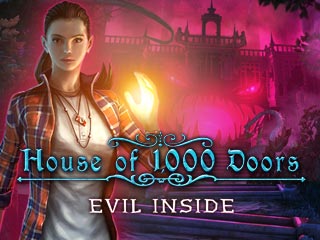 This game is Free. No time limits!
File size: 814.43Mb
Description
House of the 1000 Doors 4: Evil Inside is a search hidden objects game.
This is a fourth part of the popular game where you play as Emily. Her life was completely ruined when she met a mysterious woman.
A meteor has fallen on Earth and a strange plague came to the planet. Only Emily can stop the disease because she was chosen to save the human race. Play House of 1000 Doors: Evil Inside Free
Features
Língua do jogo: English
Creepy and breathtaking story
Beautiful decorations of every screen – the arts are wonderfully made
Complex tasks – you will have to spend a lot of time, solving a puzzle
Bonus content
FREE hidden object game
System requirements
OS: XP or later
CPU: 1.4 GHz
RAM: 2 GB
DirectX: 9.0 or later