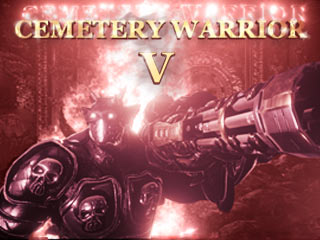 This game is Free. No time limits!
File size: 357.1Mb
Description
Cemetery Warrior 5 is a crazy shooter.
The master of Hell has been defeated, but the rulers of the Astral would not concede to the new king Zecsus.
Mighty overlords of the Worlds will try to defeat him – they are gathering a great army of minions. Hurricane gameplay and exciting storyline are waiting for you! Play Cemetery Warrior 5 free!
Features
Game language: English
The fifth part has updated graphics, new bosses and enemies
New abilities for the demon: he can paralyze, stomp and annihilate minions
Use your passive skills to survive against the horde of demons
Aim to their heads so you can kill them faster
3 difficulty levels - challenge yourself!
FREE shooter
System requirements
OS: Windows XP or above
CPU: Intel Pentium 2020M
RAM: 4 GB
Graphic card: GeForce EN9600 GT
DirectX: 11 or later