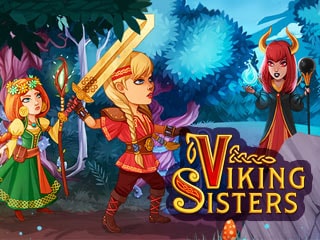 This game is Free. No time limits!
File size: 102.61Mb
Description
Viking sisters – a fantasy game that will plunge you into the world of Vikings and ancient magic. Helga and Brungilda – two sisters who have to rescue their brothers-vikings from a magic spell.
Evil witch put a spell on the brothers by turning them into stone. Girls got magical exhortation by enlisting the support of the goddess Freya. The sisters need to get magic stick and sword and empower them with fire and ice to destroy superimposed evil enchantment.
Helga and Brungilda will have to fight with dangerous opponents, which will meet them on the way: evil giants, dangerous scorpions and other henchmen of evil, who will interfere sisters to gain their goal. Play Viking Sisters Free!
Features
Game language: English
Intuitive gameplay
Fantasy plot
4 locations
Daily mini-games and quests
FREE fantasy time mamagement game
System requirements
OS: Windows XP or later
CPU: 1.5 GHz
RAM: 512 MB
DirectX: 9.0 or later