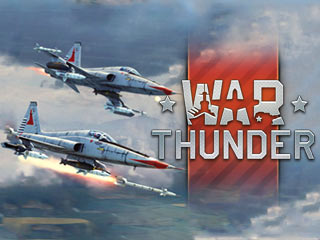 This game is Free. No time limits!
Description
War Thunder is an online 3rd person shooter where you play as a pilot of a combat vehicle.
This game has no actual story. But in the world of never-ending battles, you don't need pointers. All you have to do is to destroy the opposing team over and over again on various maps.
But other vehicles are controlled by players from all over the world and they could be better than you. Prove your skill to other players and carry your team to victory! Play War Thunder Free
Features
Game language: English
lots of combat vehicle models and many maps
a huge community – thousands of players from around the world
low system requirement allowing playing it on older PC
all designs can be changed – customize your own war machine
3 game modes
amazing graphics
single-player and multiplayer options
FREE action game
System requirements
OS: Windows 7/8/10
CPU: 2.2 GHz
RAM: 4 GB
Graphics card: Intel HD Graphics 4000 or AMD Radeon 46XX or NVIDIA GeForce GT 520
Hard disk space: 9 GB