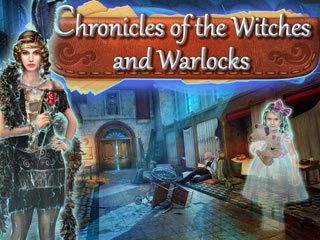 This game is Free. No time limits!
File size: 262.66Mb
Description
Dans Chronicles of the Witches and Warlocks, un jeu d'objets cachés, vous serez confronté à la magie noire.
La conversation entre Kathleen et son Danny bien-aimé a été soudainement interrompue. La jeune fille découvre que son petit-ami a été arrêté dans d'étranges circonstances. Kathleen doit devenir une vraie détective pour sortir son ami du pétrin.
Utilisez votre sens de la logique et vos aptitudes en investigation et aidez Kathleen à faire la lumière sur ce crime mystérieux ! Jouez à Chronicles of the Witches and Warlocks gratuitement maintenant !
Features
Langue du jeu: English, Русский
intrigue passionnante et rebondissements
lieux exceptionnels et détaillés
12 scènes d'objets cachés
16 mini-jeux astucieux
magnifique graphisme
FREE jeu de mystère
System requirements
OS: Windows 2000/XP/Vista/7/8/10
CPU: x86, 800 MHz
RAM: 2 GB
DirectX: 8.1 or later