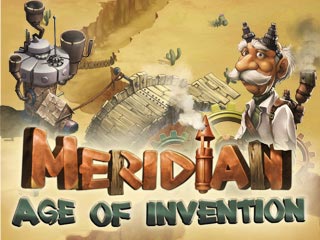 This game is Free. No time limits!
File size: 223.11Mb
Description
Meridian: Age of Invention, jeu dynamique de gestion du temps, ouvre les portes d'un monde d'inventeurs talentueux et de découvertes incroyables !
Vous enfilerez les souliers d'un ministre adjoint et devrez reconstruire une zone délabrée pas-à-pas. Faites le plein de ressources utiles, restaurez les routes et les ponts et aidez les habitants à rénover leur maison et d'autres bâtiments.
En d'autres termes, devenez le dirigeant fort et avisé de cette petite province. Jouez à Meridian: Age of Invention gratuitement !
Features
55 niveaux captivants
20 trophées tentants
4 ressources clés
personnages amusants
inventeur talentueux en tant qu'assistant
FREE jeu de construction de ville
System requirements
OS: Windows 2000/XP/Vista/7/8/10
CPU: x86, 800 MHz
RAM: 2 GB
DirectX: 8.1 or later