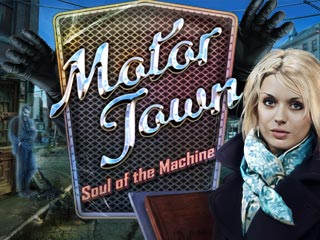 This game is Free. No time limits!
File size: 194.57Mb
Description
Motor Town: Soul of the Machine est sans aucun doute l'un des plus mystérieux jeux d'objets cachés auquel vous avez jamais joué. La nouvelle tâche d'une jeune journaliste devient le point de départ de ses aventures incroyables. Un entretien avec un célèbre inventeur qui n'a parlé à personne depuis des années fait espérer à la fille un moyen facile de devenir célèbre du jour au lendemain !
Cependant, la maison du scientifique est la source de nombreuses mauvaises surprises : le chaos et le désordre, des taches de sang, et des esprits de morts … Il y a assurément quelque chose de terrible qui est en train d'arriver. Mais quoi exactement ? Suivez la journaliste et découvrez le secret de Moteurville ! Jouez gratuitement à Motor Town: Soul of the Machine maintenant !
Features
Langue du jeu: English, Deutsch, Francais, Русский
intrigue imprévisible et extrêmement passionnante.
endroits étranges.
série d'énigmes ingénieuses d'objets cachés.
toutes sortes de tâches de fantômes.
mini-jeux difficiles et inhabituels
FREE jeu de mystère
System requirements
OS: Windows 2000/XP/Vista/7/8/10
CPU: x86, 800 MHz
RAM: 2 GB
DirectX: 8.1 or later