August Game Discoveries: What Dreams May Come
2013-08-16

Ever tried to interpret your dreams? An attempt to get at the meaning of your sleep is quite challenging indeed. A young man from Dominic Crane's Dreamscape Mystery and a little girl from Angela Young's Dream Adventure can surely show you that it's not an easy matter. If you're not in the mood for oneiric games, I've also released Lost Island, an exciting survival game, and Hidden Jewel Adventure, an oriental match 3 game. Anyway, in this August game review you'll find various enticing games, including a trequel to a renowned blockbuster that will have you at the edge of your seat!
Have a look at these free casual games that have ridden the fore-horse for August on my entertainment portal. They're easy to start, but hard to get unhooked! You're definitely bound to get an unalloyed pleasure!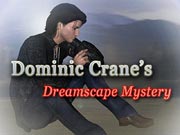 Dominic Crane's Dreamscape Mystery
In his dreams, Dominic Crane travels through breathtaking, peculiar worlds. Dreams are so lucid that he can hardly distinguish them from reality. Drift off into the imaginary world of Dominic's dreams and bring them in touch with reality! Learn more…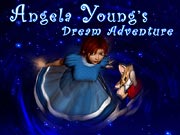 Angela Young's Dream Adventure
Help Angela get the feel of the dream world and understand what its laws are. Explore a parallel reality together with her and the Dream Keeper! Learn more…
Welcome to a true American farm! Learn the science of managing a big farm together with an ambitious beautiful girl Scarlett. Keep up with the latest high technology and harvest a bumper crop! Learn more…
One day, an evil sorcerer cast a ghastly spell over the homeland of elves. He hid the antidote in a magical gem and left it somewhere not far from the base of the volcano. Seek out a magical artifact and free the land of the elves of a terrible spell! Learn more…
After a shipwreck, you find yourself washed up on the beach of an unknown island. The bodies of dead comrades and the wreckage are all around. You've almost believed that you are alone on the island … Learn more!
You can find me on Fасebook, Twitter and leave your comments, impressions, and suggestions.
Let's have a chat!
PC Games
Best Games
Free Games
Windows Games
Hot Games