July Game Discoveries: In Search of Adventure
2013-07-12

Do you believe in ancient fables and myths? Are you keen on adventure games? I bet, you are! Plunge into the whirlpool of incredible and exciting adventures on ToomkyGames. In Robin's Island Adventure you must survive a shipwreck, build your own ship, and escape a desert island! Then you'll need to seek out antique artifacts to solve ancient mysteries in Crystal Portal and Pharaoh's Mystery. Next, defend a royal castle from the invasion of ruthless monsters in Royal Defense. And don't forget to help the little Charmies survive their long, cumbersome path to the magical land of fun and joy in Charma: The Land of Enchantment! Game on!
Are you adventurous enough to succeed in these mystery and tower defense games? Let's find out! Bask in these exhilarating adventure games now! A good mood and unforgettable experience are guaranteed!
The royal castle is in danger! Well, time for you become a hero. Remember: well thought-out military strategy works wonders. Travel back into the Middle Ages and defend a royal castle from the invasion of ruthless monsters! Learn more…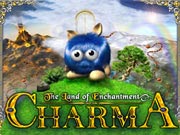 Charma: The Land of Enchantment
One day, an evil sorcerer charged Charmies' dreamland in fury and burned it to the ground. Fortunately, the Charmies didn't give up and set off in search of a new habitat. Play this free match 3 game and help the fluff balls find their way to the land of eternal happiness! Learn more…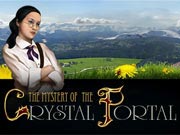 The Mystery of the Crystal Portal
Nicole's father, a famous archaeologist, has departed on a long journey and mysteriously disappeared. Before his disappearance, her father said that he was on the verge of the greatest discovery the world has ever seen… Help Nicole find a mysterious artifact and bring her father back home! Learn more…
Ancient manuscripts have kept the secret of pharaoh Akhenaten's treasures for thousand years. According to the legend, priests divided the key to his treasure vault into 9 pieces. Solve an ancient mystery and discover the treasures of pharaoh Akhenaten! Learn more…
After a shipwreck, Robin finds herself washed up on the beach of a desert island full of mysteries and surprises. Make your way through troublesome obstacles, solve tricky puzzles, and help Robin return back home! Learn more…
You can find me on Fасebook, Twitter and leave your comments, impressions, and suggestions.
Let's have a chat!
PC Games
Best Games
Free Games
Windows Games
Hot Games