June Game Discoveries: from Asia to the Caribbean!
2013-06-22

June is in full swing, and now is a great time to quickly run back over what's been going on here on ToomkyGames during the first couple of days. Fancy this: I've travelled all over the world discovering brilliant games for you. The broad geography of my game roadmap includes China where I was able to discover several enthralling mahjong games; the sunny Caribbean Islands where I met the main characters of Katy and Bob: Way Back Home; the Egyptian deserts wherefrom I brought Hexus; the shady, green forests of Woodville; mysterious venues in Jane Angel: Templar Mystery; and more…
Let's have a look what free games I've been able to bring from my round-the-world trip to vast game expanses! With a whirlwind of various genres, you're bound to find something worthwhile! Game on!
Your wildest dream has come true! You've received an invitation to the World Tournament of the ancient Chinese game Mahjong. What could be better than matching your intelligence against the wisest people in the world in Asian Mahjong and Mahjong Royal Towers as well?! Learn more…
In the heart of an enchanted glade in a magical forest you have been tasked to build … a magical town of unearthly beauty! But first, you must pass some sort of an IQ test. Each puzzle you solve takes you closer and closer to your goal. Learn more…
During a nomad invasion, the cities of Ancient Egypt have been burned, the pharaoh has been killed, and many of its people have been taken into slavery. It is your destiny to lead the Egyptian kingdom and seek out its legendary treasures. Try on the role of an Egyptian pharaoh and learn how to design, build, and develop entire cities. Learn more…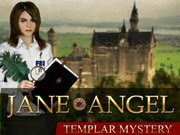 4. Jane Angel: Templar Mystery
Imagine: you're a FBI agent. Recently you've managed to track down something you never would've dreamed of …The Holy Grail! In order to get your hands on the greatest relic of the Middle Ages, it is imperative that you become a genius detective. Learn more…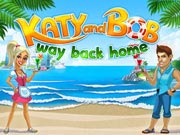 5. Katy and Bob: Way Back Home
The father of Katy and Bob, two infantile children, has decided to speed up their maturation process. In order to achieve his goal, he sends them — to a small and sparsely populated island! Help Katy and Bob master the secrets of restaurant business and earn the money to come back home! Learn more…
Strike Solitaire is a true godsend for solitaire lovers everywhere! Not only that, but even a complete newbie will get a quite a kick out of it! Strike Solitaire gives you the unique opportunity to play bowling and solitaire, all at the same time! Learn more…
Congratulations! You've found a chest filled with puzzles of majestic beauty! Take your pick: puzzles with animals, nature, transport, works of art, etc… There are so many puzzles that it'll make your head spin! Learn more…
You can find me on Fасebook, Twitter and leave your comments, impressions, and suggestions.
Let's have a chat!
PC Games
Best Games
Free Games
Windows Games
Hot Games