November Game Discoveries: sequels rock!
2013-11-15

It fell out that November kicked off with sequels to the games that had already made a name along with fresh titles discovered on my free entertainment portal. In Angela Young 2 you'll have to help Angela escape her dreams and find her pet. In Magic Farm: Ultimate Flower you'll have a chance to accomplish your mission from the first part. In Lost Inca Prophecy 2 you must unravel an ancient prophecy otherwise the world is doomed! Check out these games and more with this game review!
Let's look closer at the complete list of the games discovered at the beginning of November. A host of popular casual game genres awaits you here – hidden object, match 3, time management, and puzzle games – all at one place! You're bound to find something worthwhile!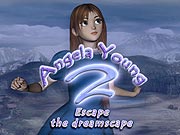 Angela Young 2: Escape the Dreamscape
Angela continues investigating the land of her dreams. The girl is off to take on the Lord of Nightmares himself and his crafty minions. Help Angela make her way through the obstacles and find her lost cat! Learn more…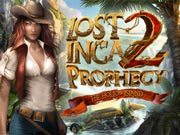 Lost Inca Prophecy 2: The Hollow Island
Global cataclysms have occurred on the Earth recently. The Northern Lights, earthquakes, volcanic eruptions are considered to be the harbingers of impending disaster. You are the only one who can save the Earth from its doom. Learn more…
Your parents are in trouble again. You're the only one who can rescue them! You'll have to work hard and turn your Magic Farm into a truly beautiful flower garden. Take care of your farm properly and harvest a bumper crop! Learn more…
Asian people are well-known for their passion for intricate intellectual tasks. A Japanese crossword (nonogram) is an original logic puzzle in the best traditions of the East. Go on an unforgettable journey to the world of Japanese crosswords and reveal various hidden pictures! Learn more…
Find me on Fасebook, Twitter, share your favorite game sequels, and tell me: do you think they are always better than first parts or not? Use #toomkygames in your answers.
Let's have a chat!
PC Games
Best Games
Free Games
Windows Games
Hot Games