Toomky's Game Discoveries: March Highlights
2014-03-28

Truly unforgettable experience is guaranteed as you check out these game highlights for March! For starters, experience an adrenalin rush in an extremely dynamic NinePin Bowling Simulator. Then, take on the role of a pathfinder and discover the rarest artifacts in Secret Journeys: Cities of the World. Once you're done, try to figure out the mystery of a vampire dungeon in Vampires Saga… More enthralling missions await you inside. Go ahead!
Try out a really awesome batch of free games I've discovered for you: from eye-popping mystery game to challenging sport one. With a whirlwind of various genres, you're bound to find something worthwhile! Game on! By the way, you can also check out my last year March game discoveries here
Bowling lovers, warning: it's almost impossible to tear yourself away from Ninepin Bowling Simulator, a truly addictive game! This sport simulator creates the illusion of presence in a bowling club. Learn more…
Ever dreamt of getting a dog? It's time you take a stab at making it a reality in Doggies, а colorful gripping game! Choose a puppy and start taking care of it. Learn more…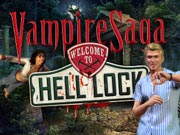 Vampire Saga: Welcome to Hell Lock
After a motorcycle accident, you wake up is the gates of an abandoned town Hill Lock, a creepy place full of ghosts. To escape, you have no choice but to find useful items and solve intricate puzzles. Learn more…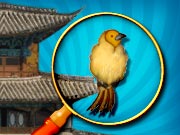 Secret Journeys: Cities of the World
Do you love travelling and can't imagine your life without adventures? Welcome to Secret Journeys, an enthralling game! Your top concern is to see the sights of four incredibly beautiful cities and gather a collection of valuable artifacts. Learn more…
Get ready to put your IQ on display: the Gods have set up a host of intricate brain-teasers for you. The more puzzles you solve, the more luxurious trophies you win. Learn more…
Find me on Fасebook, Twitter and tell me what was your most adorable game on ToomkyGames in March!
Let's have a chat!
PC Games
Best Games
Free Games
Windows Games
Hot Games