Toomky's Top Free City Building Games
2014-05-16

Have you ever dreamt of founding your very own city with all urban facilities? Your dreams may come true as you check out these game highlights! What's more, you're sure to experience the zests of city building in different epochs. Thus, you'll make your contribution to the development of the Roman Empire in Ancient Rome 2, build a city for gold diggers and prospectors in The Golden Years, work out the plan of urban development of a modern town in Townopolis, and a lot more in this game review!
Master the art of urban development and don't forget to make your residents happy as you play these free city building games on ToomkyGames.
Ancient Rome opens its doors for you again! This time you face the serious and demanding challenge of building satellite towns on the outskirts of the Roman Empire. Rome won't leave your favor unanswered. Learn more…
The mayor of a new unsettled urban district offers you a lucrative contract. You'll have to provide beautiful neighborhoods with all the urban facilities they need. This job is both demanding and extremely rewarding. Learn more…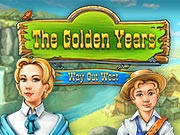 The Golden Years: Way Out West
Golden Valley is a place where your dreams come true. This is where you have to build a city for gold diggers and prospectors. The process of city building is a hard nut to crack, but it is so addicting indeed! Learn more…
Long live the new technology, ultra-modern design, and the latest advances of civilization! Fabulous cities with the most advanced infrastructure and convenient street layout arise out of the ground under your leadership. Learn more…
Romopolis takes you through centuries of glory to the heyday of the Roman civilization. You are the chief architect -Caesar's right hand – and head of ancient Rome's city construction. By the power of thought you turn houses, palaces and temples into true works of art. Learn more…
I'm constantly seeking new awesome city building games for my game catalogue. Have any ideas? Find me on Fасebook, Twitter and tell me what's your favorite city management game of all time!
PC Games
Best Games
Free Games
Windows Games
Hot Games