TOP-7 Best Summer Games Review
2013-08-31

Summer has come up to its end and I want you to cast your minds back to the most popular games that rocked on ToomkyGames these past 3 months. I've discovered enough brilliant games to sink a battleship, don't you think so? Well, I've defeated the odds in preparing the TOP-7 free games I admired most of all this summer on my free entertainment portal. And it is my great pleasure to share them with you. Check them out!
This summer we released top-notch, fantabulous games of the following genres: time-management, hidden object, match 3, and action games. If you can't decide what game to play, I've compiled a list of top-7 summer releases to help you along. I got kicks from the following games all summer long and what about you?
This game offers something special for casual game lovers. It has successfully co-opted two popular genres and will certainly surprise you with fascinating match-3 and colorful hidden object puzzles. Make your way through troublesome obstacles and help Robin return back home as you solve tricky puzzles, mind-bending mini-games, and find hidden objects! Learn more…
Royal Defense is an exhilarating variant of a time-honored tower defense game, where you travel back into the Middle Ages. Your mission is to defend a royal castle from the invasion of ruthless monsters. That's where your strategic thinking and skills will be of service to you. The royal castle is in danger! Time for you to become a hero. Learn more…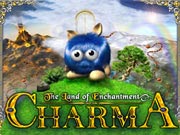 Charma: The Land of Enchantment
That's where Zuma, a truly renowned casual game, faces its 3D-reincarnation! Charma: The Land of Enchantment is an upbeat and fancy match 3 game full of positive experience and joy. Don't let the Charmies give up and help the fluff balls find their way to the land of eternal happiness! Learn more…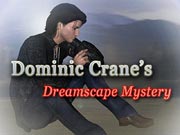 Dominic Crane's Dreamscape Mystery
In this mystery game you're going to drift off into the imaginary world of Dominic's dreams and bring them in touch with reality. Where are these dreams leading Dominic? What do they mean? Find out the answers to this mystery through a mixture of diverse hidden object-finding and puzzle-solving action! Learn more…
This trequel to a truly renowned blockbuster salutes you with numerous magnificent levels and unpredictable plot. Your mission is to keep up with the latest high technology and harvest a bumper crop with an ambitious beautiful girl Scarlett. Its fast-paced gameplay will have you at the edge of your seat. Learn more…
Lost Island is a classic action game full of dangerous monsters, traps, and ambushes. Things heat up, because you're alone on an unknown, frightening land after a terrible shipwreck. The only things that could help you are various bonuses and artifacts hidden all over the island. Your mission is to survive and get out of there. Learn more!
In this breathtaking hidden object game you are dipping into the atmosphere of mysticism and mystery. You have to put your intuition to the test and uncover the crime of the century otherwise you'll be the next victim of a killer! Intricate mini-games and various hidden object puzzles will tickle your fancy. Learn more…
Find me on Fасebook, Twitter and share with me what games made your Summertime!
Let's have a chat!
PC Games
Best Games
Free Games
Windows Games
Hot Games