TOP Free Halloween Games on ToomkyGames: off we go a-haunting…
2015-10-29

Let's carve out pumpkins on Halloween and enjoy the thrills of the frightful night. ToomkyGames offers you the great opportunity to get into the Halloween spirit. You'll be shocked by a variety of halloweenish games on toomkygames.com. Take your pick: spine-chilling hidden object games, ghoulish puzzles, eerie time management and haunted match 3 games. Every single title conveys the atmosphere of this mysterious holiday.
On a Halloween night you're sure to have a fright playing TOP free Halloween games on my entertainment portal. Keep the lights on this night, because you never know what may be lurking in the dark.
Follow a mysterious clown and learn the truth about a series of tragic deaths in an amusement park! Journalist John Flatter decides to write an article about this creepy place but suddenly disappears. Investigate the weird park and search for the missing journalist!
A new café, a new interior, a new menu, and a new dress code for visitors – it's a Halloween costume. Goblins, vampires, witches, ghosts, and other evil spirits are welcome to drop in at any time! Bring your business talents to the table and open the world's first café for Halloween fans!
Get inspired by colorful puzzles and enjoy the inimitable and festive atmosphere of Halloween! Take your pick: mysterious autumn landscapes, unique Halloween costumes, pumpkins with burning eyes, and all kinds of magical attributes!
In this eerie hidden object game, enigmas, ghosts, chilling horror, and unpredictable plot twists await you! Veronica decides to perform a magical ritual in order to bring back the love of her husband Alexander. But something goes wrong when an ancient fog demon wakes up.
Anything could happen on All Hallow's Eve! The Halloween celebration of the Gizmo Land inhabitants turned into a real nightmare when a massive invasion of ghoulish ghosts suddenly began. Protect the inhabitants of Gizmo Land from eerily dangerous ghost invasion!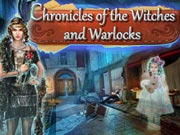 Chronicles of the Witches and Warlocks
Kathleen finds out that her boyfriend has been arrested under strange circumstances. Kathleen must become a true detective in order to get her beloved out of trouble. Help Kathleen unravel the secret of mysterious murder and save her beloved from prison!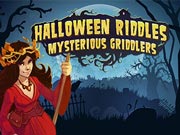 Halloween Riddles: Mysterious Griddlers
Halloween is thought to be a night when evil spirits roam the earth freely. Witches, vampires, and ghosts are crazy about various brain teaser games. Put your logical thinking to the test as you solve evil spirits' favorite puzzles!
Join me on Fасebook, Twitter if you dare for a Halloween scare!
Have a fang-tastic Halloween and get a charge out of all the ghastly games on ToomkyGames!
PC Games
Best Games
Free Games
Windows Games
Hot Games