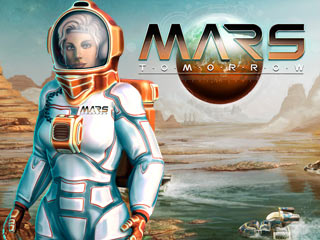 This game is Free. No time limits!
Description
Mars tomorrow is a strategy of Mars colonization.
Earth has been changed: overpopulation and shortage of resources made people look for new places to live. Humanity's choice is Mars, a red lifeless planet. But before starting a new life, people had to create all life conditions.
To make the red planet available, it must be greened and a source of resources must be found. Make a resources' traffic and go up in a rate list with your colony cooperating with real players. Play Mars Tomorrow Free
Features
Game language: English
The full game-period takes 80-90 days
Unearth interface
Game is in real-time mode
Ability to play from the 1st face
FREE online strategy game
System requirements
OS: Windows XP and higher
RAM: 4 GB
Hard disk space: 500 MB