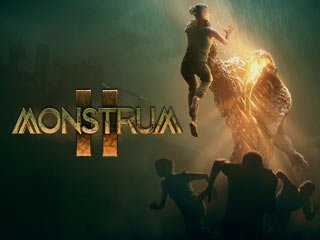 This game is Free. No time limits!
Description
Monstrum II is a 3D survival horror game.
You will have to fight a monster or escape him, hiding in a labyrinth of dark corridors. Join a group of convicts (up to 4 players) and struggle to survive inside an old sea keep.
You can play as a monster to hunt other players down. As in the first part of this game, the labyrinth is procedurally generated. Play Monstrum 2 Free
Features
Game language: English
Rooms are generated as the player makes progress – every game will be truly new
Became a convict and cooperate with other players to escape death
Avoid traps and search for items to find an exit from this cursed sea keep
Become a monster and try to find survivors
Survival horror – Download
System requirements
OS: Windows 10
CPU: i5 6500
RAM: 8 GB
Graphics card: GeForce GTX 970
Hard disk space: 8 GB