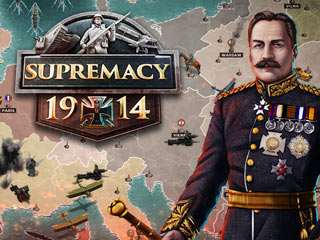 This game is Free. No time limits!
Description
Supremacy 1914 is a strategy game where the user is given a choice of the nation that he likes more.
Throughout the game, you will carefully monitor various factors of the development and improvement of the armed forces. Prepare the troops, establish the production of the required materials and weapons.
You can also switch between maps and learn different ways to create better combat tactics. Play Supremacy 1914 Free
Features
Game language: English
Control your fighters in the role of commander-in-chief (improve their equipment, ammunition, etc. for a better result
You choose the strategy that you will follow in the future
Unusual gameplay; you perform any actions based on the information that you see on the map
The game has special gold options that open up new opportunities for players
FREE online strategy game
System requirements
OS: Windows 7 and higher
RAM: 2 GB
Hard disk space: 500 MB