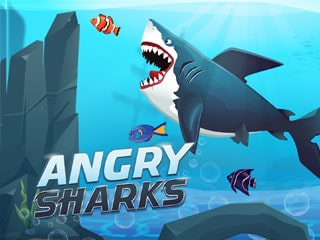 This game is Free. No time limits!
Description
Angry Shark is an action role-playing game. The ocean is a dangerous place. Thanks to you. You are still a small shark, which with a potential to grow to a gigantic size. And how lucky there are so many fish around.
However, your life is not so simple. How much poisonous waste people throw into the sea! You can not like it, but it will affect your health greatly. Some fish strive to injure you with a hope to protect their lives.
The ocean does not tolerate the weak one. Fight to prove that you have the right to develop. Play Angry Sharks Free
Features
Langue du jeu: English
After opening a new stage of growth, you can start the next game from it
Enjoy a variety of mechanics (attack from an ambush!)
Intuitive control
Choose one of two display modes: with and without blood
FREE action game
System requirements
A wired or WiFi internet access