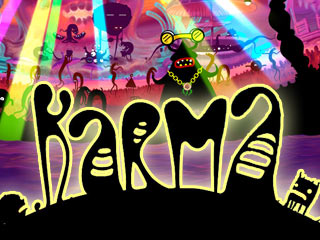 This game is Free. No time limits!
File size: 1007.91Mb
Description
In Karma, a fanciful adventure game, you'll get the idea how karma works through choice and action. Pip's beloved has been snatched by evil spirits. The only way to get her back is to reincarnate as a dragon. But something goes wrong and Pip's soul translates into a worm. Your task is to choose wisely between good and evil deeds. Pip's karma depends on you! Your choices will define the outcome of the game. Play Karma free!
Features
Game language: English
flamboyant world to explore
by-plot that depends on Pip's karma
unique superpowers
hand-drawn animation
award winning soundtrack
FREE quest game
System requirements
OS: Windows 2000/XP/Vista/7/8/10
CPU: x86, 800 MHz
RAM: 2 GB
DirectX: 8.1 or later